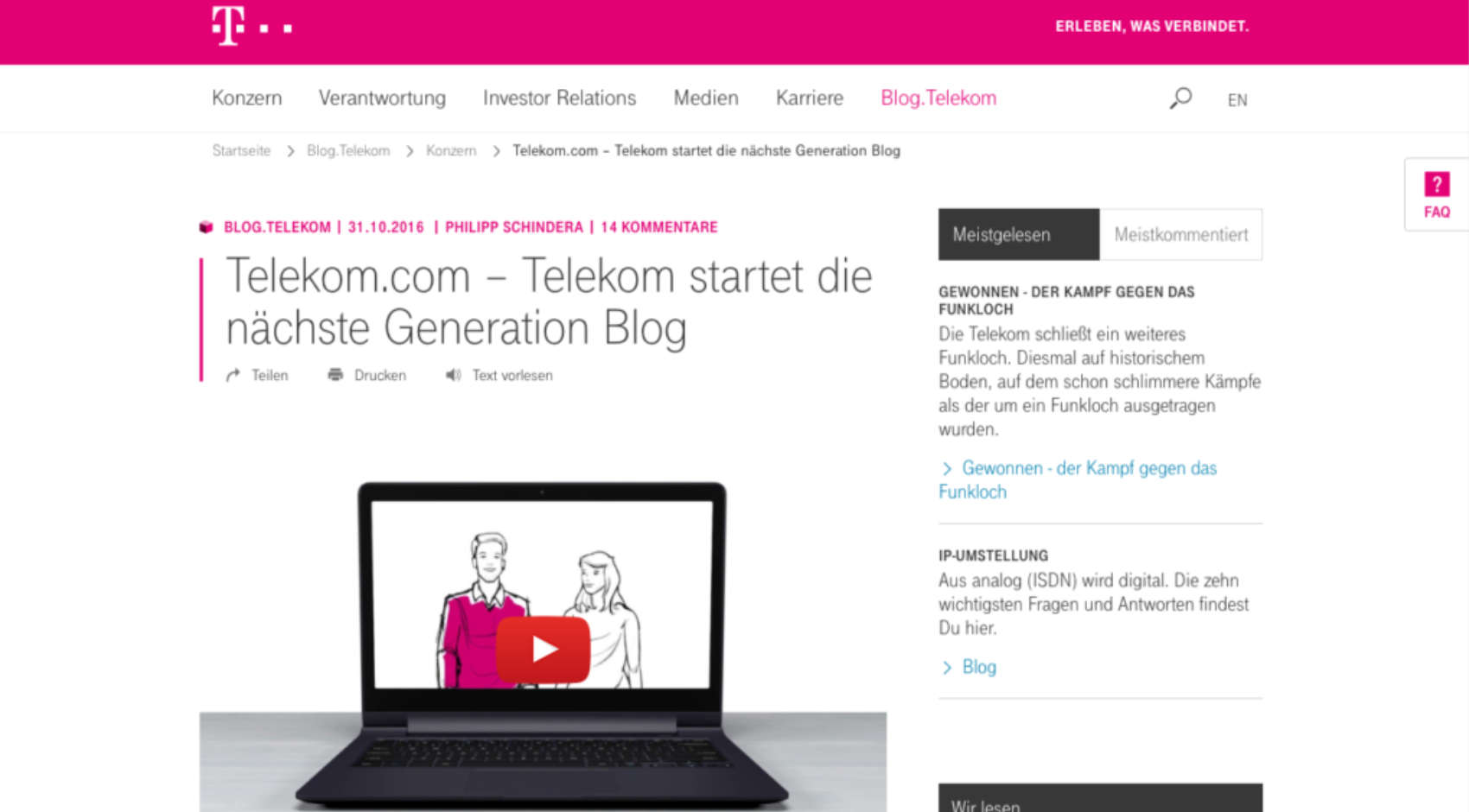 Telekom.com
Trainings
SEO, social, digital storytelling: three disciplines that are becoming increasingly important for companies. Corporate communicators at Telekom.com are also increasingly focusing on digital publishing and are therefore establishing their own newsroom. THE DIGITALE provided support in building up know-how and in the implementation of the multimedia campaign "Tech-Tour" for the IT summit.
Digitalisation of communication
The challenge in this project was to build up the digital know-how of the communications team of Deutsche Telekom. THE DIGITALE accompanied and supported Telekom on the "Tech Tour" around the IT summits. The result: an excellently trained team in the newly established newsroom.
Measures
Implementation of 12 training courses on SEO, social and digital journalism
Analysis and conception of measures and channels, red. Support, production and promotion