Content that creates measurable success
You have something to say but you don't know how to transport the message? Easy: Analyze your target group, define your objectives, evaluate SEO keywords and create the right content – done.
Unfortunately, reality is more complex. But don't worry, we can help you to create the perfect content in order to reach your goals.
The experienced journalists in our editorial team know exactly how to tell stories and are using our in-house SEO and marketing know-how to create impactful content. That's how we create texts, pictures, videos and graphics that excite your customers, transport information in an easy-to-understand way and cause a maximum of conversions. Due to our large pool of authors, we are able to do this for B2C as well as B2B topics.
Our team optimizes every content piece according to your strategy – no matter if it's social, website, podcast, whitepaper or video content.
Sounds great, but how to get started?
The major event originally planned as a live trade fair in The Hague had to be converted into a virtual conference within two weeks.
More than 500,000 kilometres of fibre optic cable, over 29,000 mobile phone masts – operating the telecommunications network is an exciting task.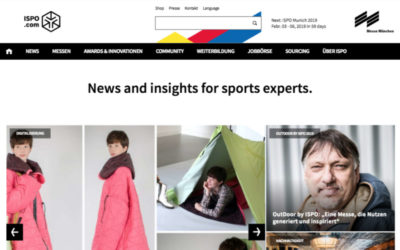 How do you transform a classic trade fair, whose original business purpose is the marketing of stand space, into a digital B2B2C key medium?
Analytics & BI
Efficient analyses and a transparent presentation of the relevant data are crucial for the success of digital marketing projects and campaigns.
Strategy & Conception
With proper data, innovative tools, agile methods and our experienced team we create concepts that make success not only plannable but also measurable.
Content & Editorial
Our editorial team of experienced journalists knows how to tell stories and draws on our high SEO and marketing expertise when creating content.
Design, UX, Conversion
Through our data-based approach we create a user experience that helps you to achieve your goals more efficiently and easily.
Development & CMS
Your technology should not dictate your strategy. We can help you analyze and optimize your existing technology.
Marketing & Promotion
We are not just interested in clicks, but in relevant traffic. That's why we have developed our own growth hacking strategies that give your content extremely high reach.